Reservation management for growing customers
Let your customers book their slots online.
Rated 5 stars
by over
500 beta users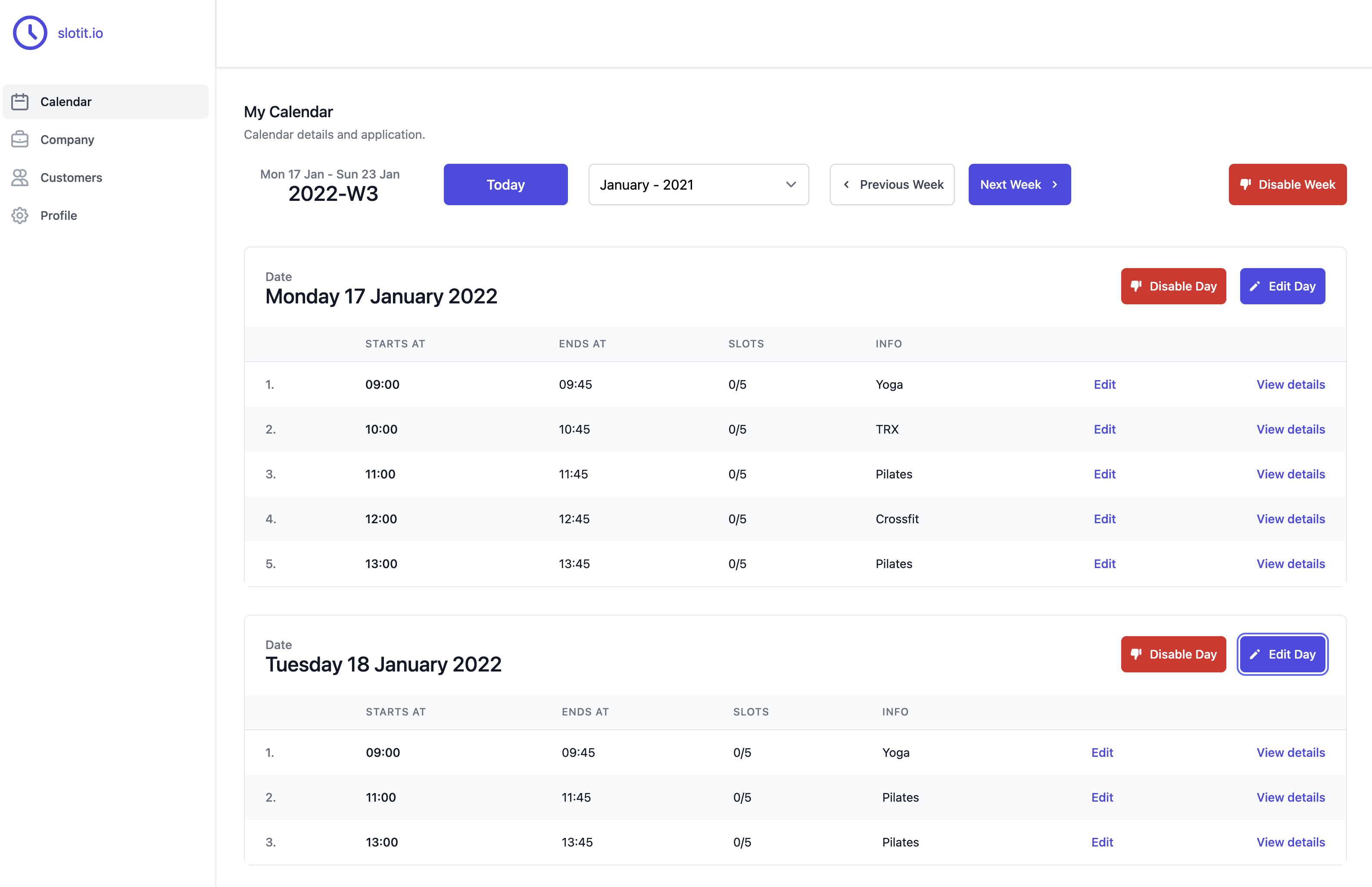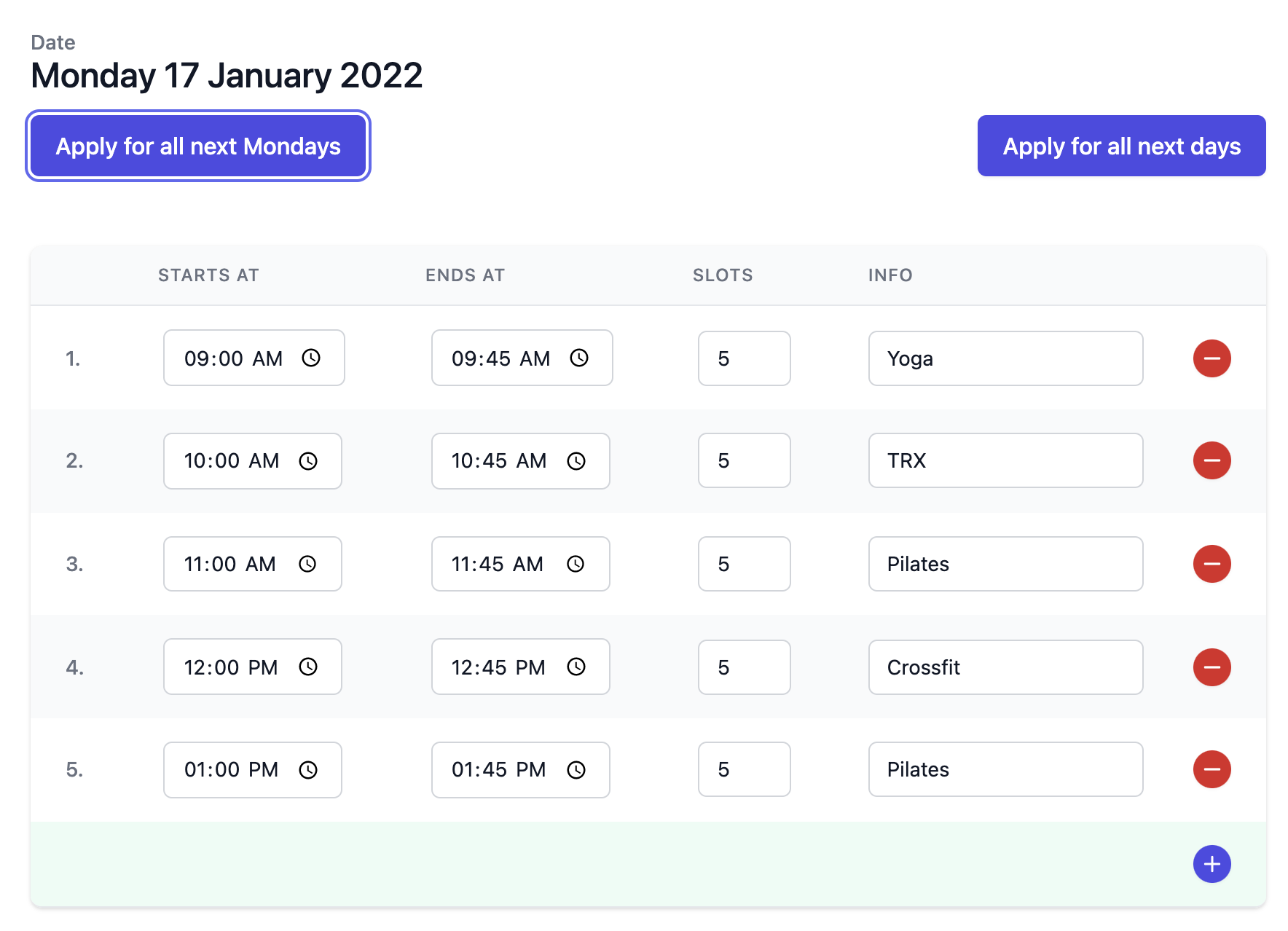 Create and share your calendar
Create your available slots per day and add details like start/end time, max number of persons per slot and info.
Starts At

09:00 PM

Ends At

09:45

Max slots

5

Info

TRX
Manage your customers
View your customers details, manage their reservations and export their data.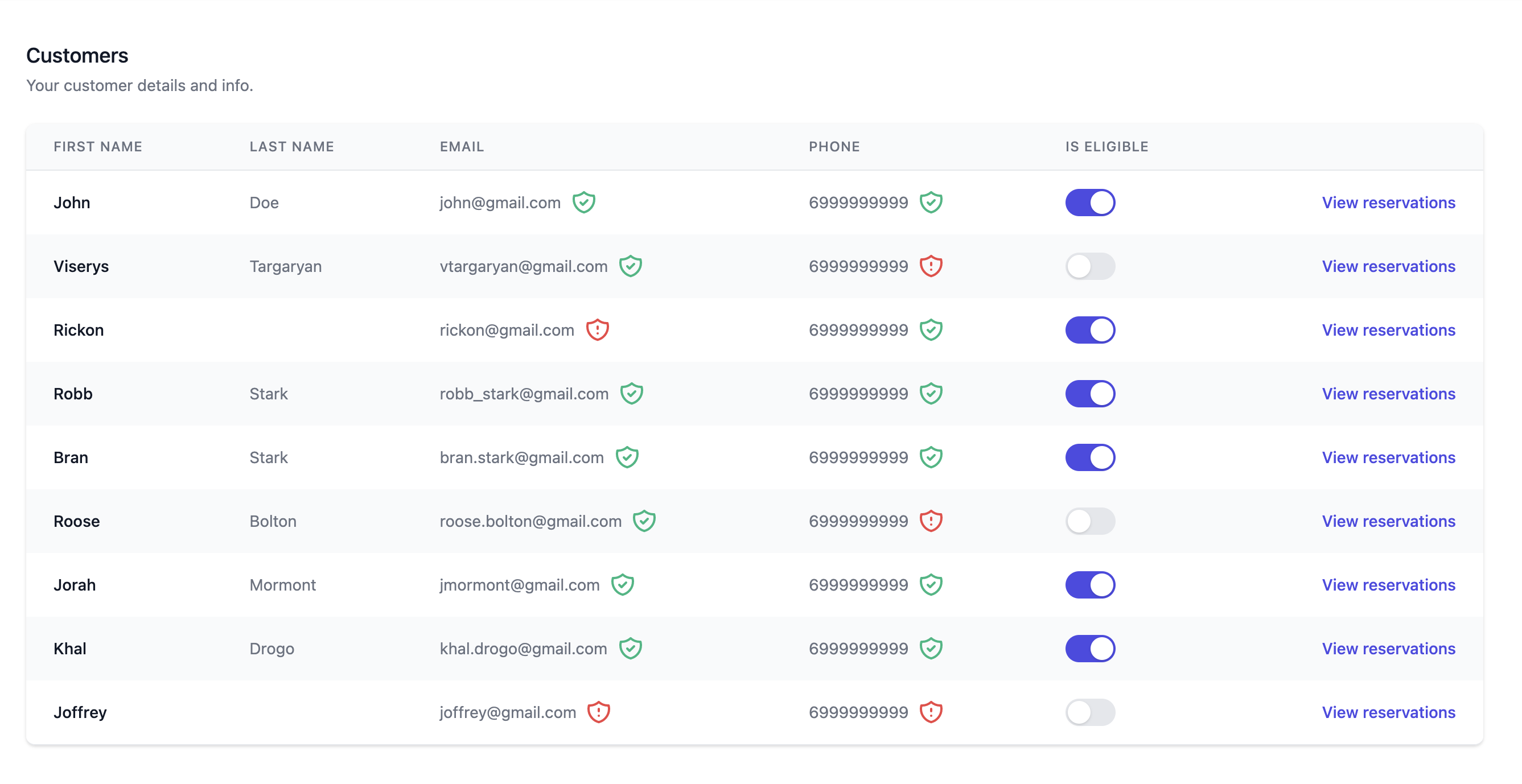 Get advantage and become an early user without any cost.
This is a beta version and we are not going to charge you. Soon we will release our subscription pricing plans.